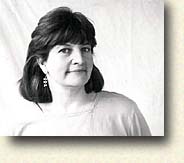 Alison Hicks is the author of poetry collections Kiss (PS Books, 2011), and Falling Dreams (Finishing Line Press, 2006), a novella, Love: A Story of Images, (AWA Press, 2004, and an anthology, Prompted (PS Books, 2010). Her poem "house in mind" was winner of Philadelphia City Paper 2011 poetry contest, and a second poem, "canoeing at night," was selected as runner-up. Also in 2011, her poem "Autumn Lilies" received First Prize in the 2011 Charlotte Miller Simon Poetry Contest from the Ardmore (PA) Free Library. She has twice received Pennsylvania Council on the Arts fellowships, in creative non-fiction in 2003 and in fiction in 2007. Her fiction, poetry and nonfiction have appeared in Apiary, The Alembic, Amoskeag, Blood Lotus, The Broadkill Review, Broad River Review, the Bryn Mawr Alumnae Bulletin, Calibanonline, California Quarterly (CQ), Cottonwood, Crack the Spine, The Critical Pass Review, Diverse Voices Quarterly, Edison Literary Review, Eclipse, Fifth Wednesday Journal, Folly, Forge, Four Corners, Gargoyle, Grey Sparrow, The Griffin, Gulf Stream, the G.W. Review, HeartLodge, The Hollins Critic, The Ledge, Licking River Review, Literary Mama, The Lindenwood Review, The Louisville Review, Mad Poets Review, Melusine, Milk Money, The Muddy River Poetry Review, The Musehouse Journal, Organs of Vision & Sight (OVS), Pearl, The Penman Review, Peregrine, Permafrost, Pinyon, Philadelphia Poets, The Progressive, The Puritan, Quiddity, Rough Copy, Rougarou, Sanskrit, Schuylkill Valley Journal, Sliver of Stone, Softblow, Storyscape, Studio One, Whiskey Island, Wild Violet, Words and Images, Women. Period., The Wooster Review, and Xanadu. The story "The Reservoir" was performed for the 2002-2003 season of the Writing Aloud series hosted by the InterAct Theatre Company in Philadelphia and the poem "Twenty-Six Years" was included in the 2005 Poetry is Alive! Performance by the Ritz Theatre Company of Oaklyn, New Jersey.
Ms. Hicks has studied writing with Leonard Gontarek, Andrew Fetler, Pat Schneider, C.E. Poverman, Steve Orlen, Mary Carter and Robert Houston. She is 1982 graduate of Bryn Mawr College, and received an M.F.A. in Creative Writing with a concentration in fiction in 1987 from the University of Arizona, where she held a University Fellowship, the Anonymous Scholarship, and was a second-place winner of the Downs Award for Fiction, and a Writers at Work competition winner and judge. In 1986, she was a Working Scholar at Breadloaf Writers' Conference.
She was a Co-Editor of Sonora Review from 1987-88, after serving on their editorial staff and on those of The Massachusetts Review and The Progressive magazine. She has taught writing at the University of Arizona, the Authors' Resource Center in Tucson, Arizona, and Germantown Friends' School. She has also served in higher education as an admissions officer at Colgate University in New York State and at Bryn Mawr College, and as a grant writer and development consultant for Pennsylvania non-profit educational and cultural organizations.
In 1996 she trained with founder Pat Schneider in the Amherst Writers & Artists™ method, and founded Greater Philadelphia Wordshop Studio to offer creative writing workshops supporting writers in the development of their individual voices and in the practice of their craft. She is currently at work on collections of poetry, short fiction and creative non-fiction, and a novel.


---

Prompted
Stories, Poems and Essays from the Greater Philadelphia Wordshop Studio

Edited by Alison Hicks, Elizabeth Mosier, and Therese Halscheid
Cover Image: "Sonnet #3" by Anne Buckwalter
PS Books
$13.95

---

Cover photographs by Charles Greifenstein
Designed by Barbara Werden

Amherst Writers & Artists Press
ISBN 0-941895-27-0
$15.00

---

KISS
Poems by
Alison Hicks

Cover Image: "Eruptions #5, Composition 312" by Paul Scott Malone

PS Books
ISBN 978-1-257-99404-5
$10.00